Hint:
if eg'12v' yields few results try '12 volt' or '12-volt'.
To join search terms use '-' eg '3-amp' instead of '3 amp'.

Advanced Search Options:
Volts Chassis

Comparison List:
No Items Added
Login | Register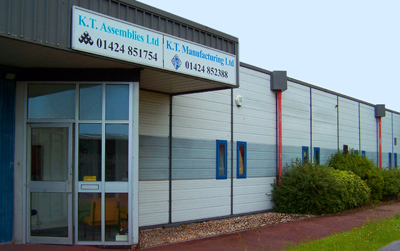 How to Contact Us
You can contact us at our UK based office via the details below:
Address:
3 Maunsell Road,
Castleham Industrial Estate,
St. Leonards on Sea,
East Sussex,
TN38 9NL
Telephone:
+44 (0) 1424 851754
or
+44 (0) 1424 852388
Fax:
+44 (0) 1424 855039
See where we are with Google Maps

©2010-2021 KT Assemblies Ltd. E&OE - accuracy is maintained where possible but weights and descriptions on this site are intended for guidance only.